At Simply Southern Smiles Orthodontics, we prioritize our patients by providing advanced orthodontic treatment in Statesville, NC. Our technology includes self-ligating braces, intraoral scanners, 3D imaging devices, and more. Whether you have improperly positioned teeth, bite problems, or other issues, our team ensures you get the best orthodontic services at affordable prices.
You'll receive friendly, expert care for your individual needs with us. Dr. Woods has many years of experience using state-of-the-art technology to diagnose and treat orthodontic concerns. He'll help you select the best orthodontic solution and make your treatment stress-free.
Our technology makes same-day services possible. Depending on your needs, we may be able to help you with indirect bonding and more.
Smile Arc Protection
At Simply Southern Smiles Orthodontics, we love helping patients maintain their smile arc. Smile Arc Protection technology helps teeth follow the curvature of the lower lip and shows the entire smile. Patients can avoid a flat smile and leave our office with one that looks natural.
Dr. Woods tailors your brackets' positioning to the ideal location for straightening teeth with a natural result. Our technology places brackets higher on the teeth to encourage a naturally curved smile. Achieving this can be difficult with Invisalign.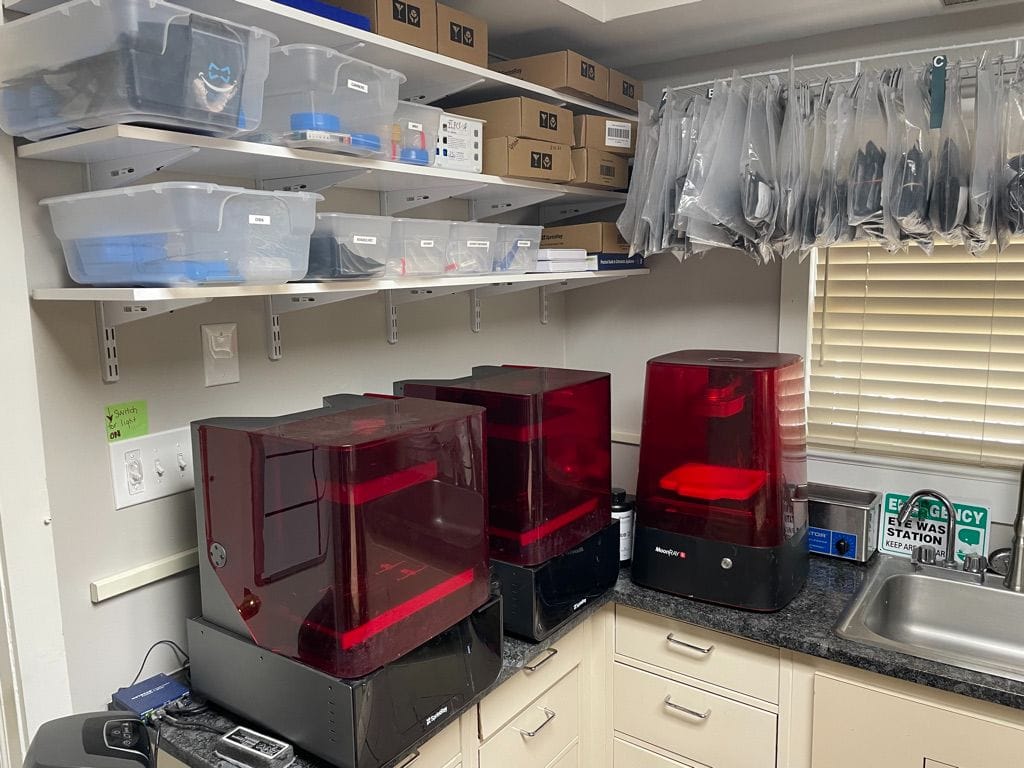 Digital Lab – 3D Printers and UDesign® Software
At Simply Southern Smiles Orthodontics, we use our digital lab to create Simply Clear Aligners. After your consultation, oral exam, and preliminary 3D scans of your mouth, we custom-make your aligner trays. 3D printers and orthodontic computer programs give us the flexibility and precision to envision and update your treatment throughout the process.
Dr. Woods and his skilled team use UDesign digital imaging software to plan your treatment. We can predict many outcomes for your treatment. From there, we print your Simply Clear Aligners using top-of-the-line 3D printers for an accurate, comfortable fit. Our technology provides safe, effective solutions for all your oral healthcare needs.
iTero®
Orthodontic impressions are one of the most infamous techniques in orthodontics. This process has been uncomfortable for many because of the nature of the "goopy" molds. We use the iTero intraoral scanner to take impressions of your teeth without creating a mess.
Dr. Woods uses the iTero handheld scanner to take a 3D image of your mouth and upload it to a computer. You can see how your smile looks before treatment, how it will look during treatment, and how it will look after treatment!
DIBS® Indirect Bonding
In addition to the other technologies we offer to hasten your first appointment with us, we also offer DIBS bonding. This software allows us to map out your orthodontic journey to ensure that your smile is perfect by the time you finish treatment. This indirect bonding can also ensure your appointments are speedy as well, letting you get back to your day in record time.
Propel® and AcceleDent®
Simply Southern Smiles Orthodontics understands that some patients don't want to wait several months to see results. We offer safe and effective ways to meet this demand.
We focus on Propel products for speeding up tooth movement. Propel's VPro devices gently accelerate a patient's teeth straightening using high-frequency vibration. You will notice excellent results and reduced discomfort with just five minutes of daily use.
Our straightening technology also includes AcceleDent devices. Patients can use this device at home and in our office to speed up their treatment. Unlike Propel devices, patients must wear AcceleDent for more extended periods to get the same results. However, AcceleDent can decrease treatment timing by 50%.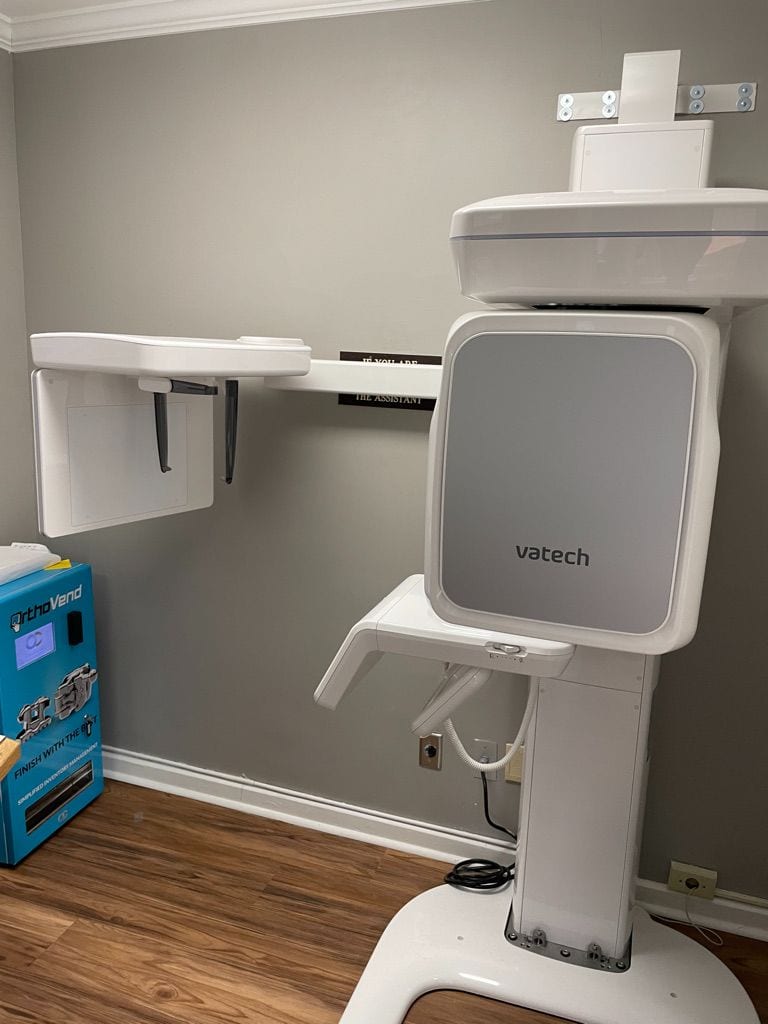 Cone Beam CT
Our Cone Beam Computer Tomography (CBCT) technology provides detailed insight into each patient's mouth. This technology is similar to iTero and captures imaging of teeth, tissues, bone, and more. Dr. Woods gets a comprehensive view to create the perfect treatment plan.
A cone-beam will move around your head while taking multiple images. We put these images together digitally to form a 3D image of your teeth and mouth.
While x-rays can be uncomfortable and increase radiation exposure, the CBCT scanner we use is safe and fast. With Cone Beam CT, our team can learn about your orthodontic needs without using invasive tools.